Legal Robot™: De eerste Nederlandse Intelligente jurisprudentiemachine wordt in oktober verwacht als Bèta op www.semlab.nl/legalrobot. De webapplicatie maakt gebruik van Artificiële Intelligentie (AI) en zal kosteloos worden aangeboden aan juristen en advocaten.
De applicatie bevat alle publieke jurisprudentie voor strafrecht en gerelateerde rechtsgebieden. Overige rechtsgebieden worden in het loop van dit jaar toegevoegd.
De AI van LegalRobot™ heeft de documenten geanalyseerd waardoor U:
• kan filteren op het gebruikte verweer of daderschap kenmerken.
• kan zoeken in specifieke secties van het document.
• kan filteren op rechter of advocaat.
• kan selecteren op vrijspraken of juist veroordelingen.
Hiermee wordt het mogelijk om in te schatten welke advocaat bij welke rechter voor welk soort delict de meeste kans maakt op een vrijspraak.
Legal Robot™ is als merk gedeponeerd in de Benelux door SemLab BV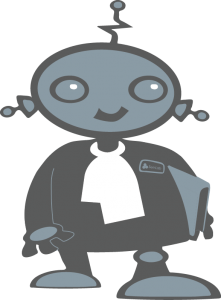 .